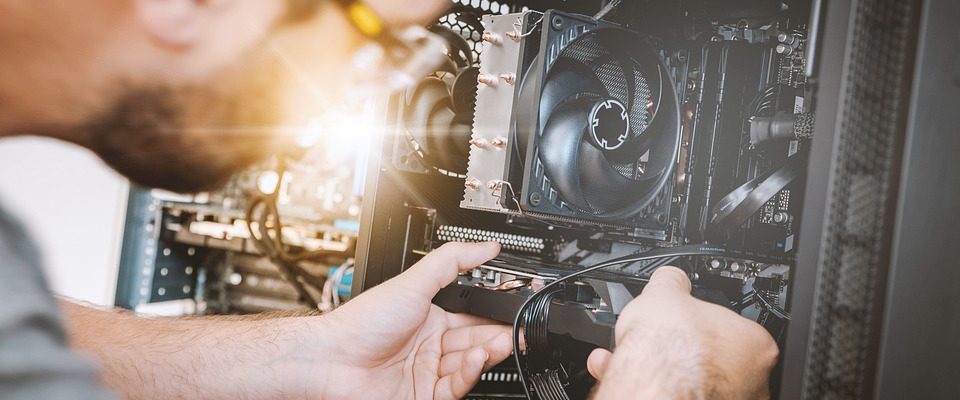 Tier I Support Technician
We are a locally owned and growing IT support company looking for an energetic and bright individual to join our team. We provide customer-focused IT services to a wide array of small businesses and individuals in the Colorado Springs area.
We offer a professional, challenging (but supportive), and rewarding small-team environment. Salary and benefits to be negotiated based on qualifications.
Under direct supervision, utilizes basic technical knowledge to support IT initiatives and provide Tier 1 technical information systems support. Ensures all tickets are logged properly, resolves routine technical issues (Incidents), fulfills routine Service Requests. Provides user support over the phone, by email or in person. Uses customer service skills to support end users. Member of the IT Service team reporting to the IT Service Manager.
Participate in Technical Assistance Coordinator (TAC) rotation
Enter, update, and close incidents; escalate incidents as needed; document resolution of incidents
Communicate updates on issues in a timely manner to ensure client satisfaction and productivity
Basic maintenance of Windows Server/Active Directory/Group Policy/Exchange Server
Basic maintenance of network infrastructure to include: switches, routers, firewalls, domains, DNS zones, DHCP, TCP/IP, NAT, Intrusion Prevention Systems, DLP, encryption, etc.
Basic maintenance of Internet domain/website management and support
Basic maintenance and support of printers, copiers, etc.
Assists with the installation, configuration, repair and maintenance of computers, workstations and/or other related equipment and devices
Mobile device support
Permissions support
End User Support
Ability to effectively support clients that have been phished, scammed, and/or viruses
Basic knowledge of compliance issues (e.g., HIPAA, PCI, etc…)
Awareness/knowledge on MFA, password policies, and current security trends
Hardware and software installation, configuration, and support
Malware detection and removal
Basic RAID concepts and troubleshooting
Utilize existing scripts and automation
Basic backup and disaster recovery concepts and troubleshooting
Monitor alert systems and take appropriate action
Use and maintain our internal customer support system
Assisting with projects and business needs
Assists with tracking inventory levels of equipment and materials; performs data entry and maintenance of records
MTA (or higher) certification or equivalent experience
Additional certifications preferred, but not required
Demonstrates excellent customer service skills
Ability to communicate well with people covering a wide range of personalities and technical knowledge
Demonstrates experience assisting users by serving in a help desk role
Self-starter but able to take direction
Able to work independently and as part of a team
Ability to find solutions with minimal supervision
Comfort in both commercial and residential environments
Ability to learn new concepts quickly and thoroughly
Demonstrated knowledge of Microsoft Office and Windows Operating Systems
Demonstrated knowledge of Google Workspaces
Familiarity with Mac OS is a plus
Attention to detail
Excellent writing and grammar skills
Consistent documentation skills
Able to reliably follow established processes and procedures
Participate in after-hours rotation
Reliable transportation for on-site visits with current driver's license and insurance
We offer a professional, challenging (but supportive), and rewarding small-team environment. Salary and benefits to be negotiated based on qualifications.

1808 W. Colorado Ave, Colorado Springs, CO, 80904, United States